360 Ministry Leadership Conference
March 14, 2020
Be Disciples / Make Disciples
"Their responsibility is to equip God's people to do his work and build up the church, the body of Christ.
This will continue until we all come to such unity in our faith and knowledge of God's Son that we will be mature in the Lord, measuring up to the full and complete standard of Christ." Eph. 4:12-13 NLT
Presented by - Church Health Ministry
Location: South Church
5250 Cornerstone Drive, Lansing, Michigan 48917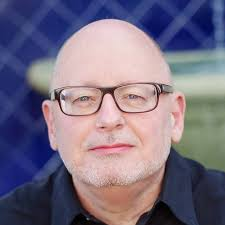 David serves as Founder & President of The Timothy Initiative (TTI). TTI is an international church planting movement that was established with the purpose to train and multiply disciples and disciple making churches around the world. David casts vision and gives direction to TTI as they impact the world for Christ.
David believes that TTI's strategy to make disciples who make disciples is a simple method for spreading the Gospel to the ends of the Earth that echoes the book of Acts. He believes that as the body of Christ works together, we can finish the task Jesus gave us 2,000 years ago—to make disciples of every nation and people group.
David is a former senior pastor and had success in growing three different churches in Maryland, Iowa and Florida. David received a Master of Arts degree from Moody Bible Institute, a Master of Divinity from Luther Rice University, and his Doctor of Ministry from Luther Rice University. David is married to his lovely wife Loretta. They have three grown children and five grandchildren.
360 Leadership Development Conference- 8:50 a.m. – 3:30 p.m.,
South Church, 5250 Cornerstone Drive (off I-496), Lansing, Michigan 48917
I-496 to Exit 1 (Creyts Road) to Mt. Hope Road to Cornerstone Drive.
8:15 a.m. Registration and continental breakfast
8:50-9:30 a.m. Welcome / Keynote / Instructions
9:45 - 11:00 a.m. Session 1
11:15 - 12:30 p.m. Session 2
12:30 - 1:30 p.m. Lunch Break
1:45 - 3:00 p.m. Session 3
3:10 - 3:30 p.m. Closing Note
Conference descriptions will be posted once finalized.