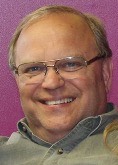 Reverend John Mellish, Northwestern Michigan Region
jmmellish@hotmail.com;
(231) 942-1438 (Mobile)
I was born in Owosso, Michigan, on February 5, 1952. I was born surrounded by pastors, my Dad, both of my Grandfathers, and three uncles.
I received my call to preach at the age of sixteen (16) at youth camp. Upon Graduating from high school at Adrian High class of 1970. I enlisted in the United States Navy where I Graduated from Submarine School in Groton, Connecticut, and was sent to my assignment on the USS Theodore Roosevelt (SSBN 600). I had the privilege to serve as Plains men (driving), Quartermaster, going to Navy Scuba School served there until my Discharge in 1974.
I then went to college at the Nazarene Bible College and received my Degree in Biblical Studies and Pastoral Ministry. I am in my 38th year of ministry and enjoying the blessing of serving My Lord Jesus Christ. He clearly saves and sanctifies me wholly. Has blessed me with a precious gift, my wife Marsha, we have been blessed with wonderful children, grandchildren and great grandchildren.
God has truly blessed us with 15 ministers called to Pastoral Ministries and have entered the ministry. God has blessed us in ministry and I say "To God Be The Glory." God has been so good to me!
First Church of God, Alma
Barryton Church of God, Barryton
New Hope Church of God, Belding
NorthernLight Church of God, Cadillac
Hillcrest Community, Cedar Springs
Community Church of God, Charlevoix
Freedom Way Church of God, Crystal
First Church of God, Edmore
Faith United Church of God, Grand Rapids
Orchard View Church of God, Grand Rapids
First Church of God, Greenville
Edgewood Church of God, Ithaca
Ithaca Church of God, Ithaca
New Covenant Community Church of God, Kentwood
Church of God United, Muskegon
East Muskegon Church of God, Muskegon
First Church of God, Saint Johns
Sears Church of God, Sears
Pine Grove Ministries and Church, Traverse City
Iglesia Vida Plena, Wyoming
Sunset Park Church of God, Wyoming