2021 Leadership Directory
Board of Directors
David Aukerman, Chair; Sheila Granger, Vice-Chair; Robert Butler, Secretary, Tom Bader, Jeff Eckman, Lucius Hayward, Michael Harris, Mary Hirakis, Doug Irving, Connie Mashue, Wendell Thompson, Mark Richardson, Jeffery Salisbury, ex-officio.
Executive Committee
Rev. Dr. David Aukerman, Chair
Mount Haley Church of God, Midland
David has served as the pastor of Mt. Haley Church of God in the Midland area since 2010, when he and his wife Tara moved to mid-Michigan from Indianapolis. In our state organization, he has served as member (and later the chair) of the Pastoral Health Ministry. David has preached at our Men's Retreat, St. Louis Camp Meeting, Charlevoix Family Camp, and the Church of God Convention in Anderson. Locally, David has served on the leadership team for the "Call to the Creek" home repair work camp in 2014 and 2017. He has supported Midland's Open Door (a Christian homeless shelter) by regularly leading a monthly chapel service there and by driving in the "Faster Pastor" charity race at the Tri-City Motor Speedway for the past three summers. He regularly listens to three podcasts: "Interfaith Voices," "Wait Wait Don't Tell Me," and "Unhurried Living." Recently, he found Richard Rohr's podcast "Another Name for Every Thing" to be deeply meaningful. In May 2019, David graduated with a Doctor of Ministry degree in spiritual formation from Anderson University. The title of his dissertation was "Spiritual Formation through Preaching and Other Contemplative Practices."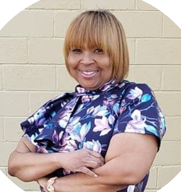 Sheila Granger, Vice-Chair
Joseph Campau Church of God, Detroit
In March of 1998 Sheila Granger attended a church retreat and surrendered her life to Christ. Realizing the need to be connected with a local church, she began to seek the Lord and was directed to the Joseph Campau Avenue Church of God. As she continued her walk with Christ, she discovered a passion for encouraging Gods people through His word and under the leadership of Rev. David Lunn, she acknowledged her call to ministry. Since that time God has graciously opened doors and provided opportunities for her to use her gifts.
She has served in various roles demonstrating vision and leadership: In her local congregation, Minister Sheila Granger also serves as a Sunday School Teacher and Vice President of the Usher Ministry. She served as Vice President and President of the Michigan State Ushers of the Church of God where she also led various committees; she served as the Secretary and the Treasurer of Ministers and Laity United (formerly Greater Detroit Metropolitan Area Ministerial Fellowship) and currently works with the financial and program committees. She has facilitated workshops and served as the expediter for numerous events. Her ability to multitask is a great ministry asset but her passion is drawn from Psalm 119:18 Open my eyes that I may see wonderful things in your law.
Her educational achievements include an Associate Degree in Christian Leadership from the Christian University of Southern Indiana and a Master of Science degree from Central Michigan University. Sheila also serves as a board member of the Alumnae Association of the Geraldine Marvell Miller Wright Institute for Women in Ministry.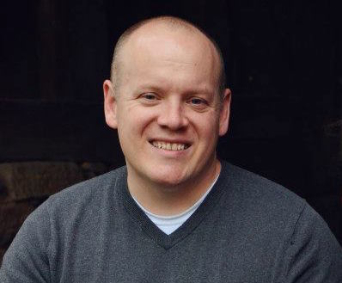 Rev. Robert Butler, Secretary
Pastor Rob Butler, worshipping at New Creation Church of God in Flint and since December of 2019 serving as an associate pastor. He lives in Flint with his wife, Amanda, and children Blythe (5), Benjamin (3) and daughter born November 2018. Ordained in 2013, Pastor Rob has five years of pastoral experience and has been with the Church of God in Michigan since April of 2017, having pastored in Ohio previously. With a strong desire to see healthy churches thriving, Pastor Rob holds a Masters of Arts in Practical Theology and is pursuing a Masters of Divinity through Fuller Seminary.
Some quick facts: Pastor Rob believes that if it doesn't look like Jesus, it's not Christianity, #JesusIsTheSubject. His favorite Bible verse is Ephesians 2:8, "For it is by grace you have been saved, through faith - and this is not from yourselves, it is the gift of God." He loves the Chicago Cubs but favors Detroit style deep dish pizza over Chicago style, though he still needs to try Giordona's.
Pastor Rob looks forward to serving the state of Michigan and continuing to meet pastors serving throughout the state.