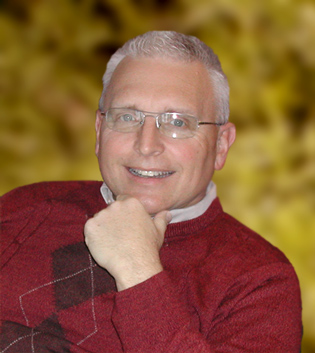 Both ... And
Rev. Dr. William Jones
The 2017 Michigan General Assembly of the Church of God is now history. Our attendance figures are being compiled, but about 300 pastors, spouses, and laity gathered together at the Crown Plaza Hotel in Lansing for two days of energizing and renewal. We recognized excellence in growth among the congregations in the St. Joseph/Benton Harbor/Stevensville area, and the lifetime of achievements of Bettie Holcomb and Gerald Nevitt. Attendees participated in conferences of congregations of various sizes, as well as for laity, associate pastors, retirees, and children's ministries. We were happy to share our time with other ministries that are available for resource to congregations, such as Servant Solutions, Warner Camp, St. Louis Camp, Michigan Singers, Warner Press, Vision Ministries, Michigan Children's Task Force, and several others.
When I observe the work and scope of The Church of God in Michigan, I often smile when someone asks, "What benefit do I get from belonging to that organization?" So I thought I'd make a list. Here it is:
Pastoral camaraderie
Pension resources and services
Professional staffing support
Support and encouragement during times of difficulty
Training for a multiplicity of assignments
Investment in multiplication (church planting)
Accountability with peers
Expertise in ecclesiastical financial and legal matters
IRS accreditation
State-wide ministry to youth and children
Camping experiences for all ages
S.H.A.P.E. groups
Emphasis on affordable and practical training experiences (iSL, MISL, 360 Leadership Conference, Pastors' Institute, and General Assembly)
Different eyes – input from someone with broader experience
Being part of Kingdom work – something bigger, less parochial. Something larger that can be accomplished – something that couldn't be done unless it was done together.
And perhaps that last item is the most important. Our mission is
"Equipping local congregations to extend the Kingdom of God."
This is a "both … and" situation. By doing the first, we accomplish the other; by doing the other, we accomplish the first. The extension of the Kingdom depends on the success of local congregations; and the success of local congregations depends on the extension of the larger work.
And so, last weekend, we celebrated both … and.
General Assembly Survey - if you attended the General Assembly, please complete our survey to assist us with plans for next year.