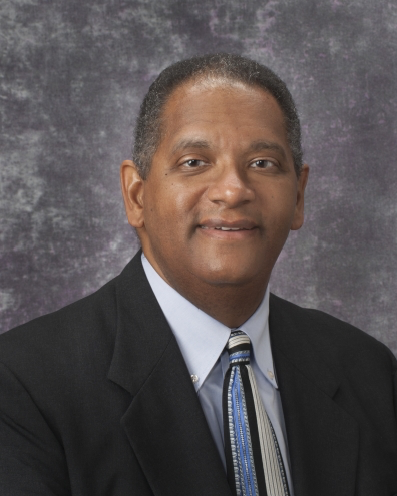 The Difference of Difference Makers
1 Peter 2:9-10 (NASB):
9 But you are A CHOSEN PEOPLE, A ROYAL PRIESTHOOD, A HOLY NATION, A PEOPLE FOR GOD'S OWN POSSESSION, so that you may proclaim the excellencies of Him who has called you out of darkness into His marvelous light; 10 for you once WERE NOT A PEOPLE, but now you are THE PEOPLE OF GOD; you had NOT RECEIVED MERCY, but now you have RECEIVED MERCY.
A man once laid a piece of chocolate candy on a table. Then, picking up an ant, he put it near the delicious bonbon. He was surprised to see it take a single bite and then hurry off to inform the rest of the colony. Soon the little creature returned, followed by a long train of other ants who enjoyed the treat with him. Many Christians who have tasted that the Lord is good can learn a lesson from that little insect. Having found God's rich supply of grace, they ought to spread the glad tidings to others.
I once heard and then read a statement that impacted me greatly in my Christian walk. A dear minister friend in Western PA, Rev. David Bish, who sadly went home to be with the Lord suddenly at age 52 both said and wrote it in a book with that as the title. His statement was, "I don't go to church; I am the church!" Folks, the reality is that the church is not the buildings in which we gather to worship and work. It is the makeup of the people who gather and claim salvation in Jesus Christ for their lives. We are the Church; we don't attend a church! As the church, we are in a wonderfully exclusive position to impact the culture around us because of the distinctions we have as the church of the Living God.
Contrasted against the world that doesn't know Jesus Christ, we have wonderful benefits as Christians. We are born again into a living hope. We have indeed the hope of eternal life with Jesus Christ, a living hope of the resurrection to come. We are inheritors of the glories of heaven with the Lord. We are secure in Him, shielded by His awesome presence and power. We have a genuine faith which is burnished to a bright splendor that is made purer through life's trials and testimonies. This faith endures and will result in praise, glory, and honor to Jesus Christ when he returns. We have been given agape love for God and for others. We have inexpressible and glorious joy even in our persecutions and pain. There is so much more that we have as the church. We have a reason to be a people of praise.
The Apostle Peter shared some wonderful attributes of who we are in the passage from 1 Peter 2 above. In it, he spells out our distinctions, our purpose because of those distinctions, and our praise because of whom He, through His death, burial, and resurrection has made us. What does that indicate about us? We are unique people of God, distinct because of who we are in Him.
We are a chosen people: We are chosen by Jesus Christ because of the great love of God. It is not based upon our earthly birth or family. It is not based upon our ethnicity or privileges in life. It is based solely upon the fact that we are born again into the newness of life through Jesus Christ. It is based upon Him and what He has done for us. The good news of this is that anyone can be chosen if he or she will be born again in Jesus Christ.
We are a royal priesthood: We are the living fulfillment of God's promise to Moses that He would raise up a kingdom of priests. We are children of the King, and as such we are royalty through Him. As such, we are called not to bask in the luxuries of royalty, but to serve as priests used by God to bring forth some incredible things to those around us. We exhibit the provisions of God, like access to Him, worship, and offering ourselves as living sacrifices to Him. We exalt the power of God, and experience and share the presence of God as the tabernacle of the Holy Spirit. We have our identity in and through Him.
We are a holy nation: We are separated for God's own purpose. We are separated from the world, from sin, and from depravity. We are separated to God, conformed to His will, and exemplify His nature of Holiness and truth. We are transformed by His grace, and we are dedicated to His will.
We are a people for God's own possession: He created us, He cares for us, He covenanted with us for atonement and redemption, and He cherishes us. We are set for life, because, God has invested in us His precious blood, His love, His grace, His mercy, His peace, His patience, His gifts, and His fruit. We stand out because God dwells within us, bringing forth His glorious presence, power, and purpose.
Because of our distinctiveness, the Apostle Peter clearly indicates that we have a clear purpose. Our purpose is to be like the ant that discovered the joyful goodness of the bonbon and told his entire ant colony that he had discovered something wonderful. And, that ant brought the rest of them to that which gave him such joy. We are to tell others about Jesus Christ and declare his excellencies because of what He has done through the cross, the grave, the resurrection, His awesome work on the throne for us, and His immanent return to receive us unto Himself. We are to declare to the world that He has relocated us from the dominion of darkness to the Kingdom of His marvelous light. This is a message that the world needs to hear and see in us. We have a message to share about His transformation in us, and because of it we have a new and eternal identity as the people of God. We can share the wonderful message that before we didn't have the blessing of mercy but, now we do because of Jesus Christ. This is a reason to praise the Lord.
Dear folks, so much can get in the way of this in our daily living and lives together as God's people. We can let cultural differences, political leanings, worship styles and preferences, power and control, money and so much more. Yet, the distinctions, purpose, and praise of the Church that Jesus died for, founded, and empowered through the Holy Spirit can still be the Church that brings Him joy. I urge us all to do all we can to elevate above all those things that distract us from what He desires for us and divide us. Let us see each other as those for whom Christ died, and be willing to embrace one another in the love of Jesus Christ. It is not easy, but it is possible and the blessings and rewards are incredible. There is a world around us that really needs to see the difference that Jesus Christ makes in our lives to make us difference makers.
With love in Christ,
Rev. Mark K. Richardson, State Pastor