New State Pastor Approved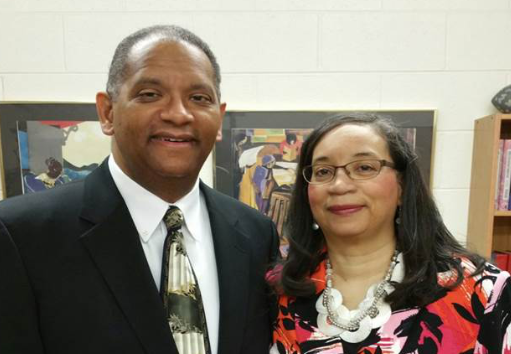 Over the past year and a half our Future Directions Committee has put together a profile of the new State Pastor. They hosted focus groups around the state and interviewed many knowledgable persons to help determine who should lead our cooperative ministry in the future. In May their selection was made and presented to the Board of Directors of the General Assembly. Their choice was unanimously approved by your Board of Directors. During June and July a ratification vote for their selection was done by email and snail mail. Once again their selection was overwhelming approved by our General Assembly. It is now with great pleasure that I introduce to you Rev. Mark Richardson as State Pastor elect for the Church of God in Michigan. He and his wife, Sharon will be moving to the Lansing area this September, with Mark working in the Service Center starting September 9, 2019.
I will continue as State Pastor through the end of December 2019 and during our time of overlap I will help Rev. Richardson learn Michigan's systems, and introduce him to as many pastors, associates, and leaders in Michigan as possible. He will also be busy filling out the staff for the Assembly. I am very excited about Mark's qualifications and passion to be your next leader. I will do all within my power to make sure there will be a smooth and orderly transfer of responsibility. In this year's General Assembly we will celebrate Jalene and my ministry with you and then commission our new leader for the exciting days ahead. We will also be celebrating Goldie Kurtzhals' retirement in this year's GA. Our two days together will be filled with celebrations of ministry, visioning fo the future, and optimistically looking ahead. We truly hope you will be there November 1 and 2 at the Crown Plaza in Lansing.
Click the play button to see Mark's introductory video.