42nd Ministers Retreat
January 28-30, 2019

How to Lead Out of Strengths
Peter Drucker years ago wrote: "Most Americans do not know what their strengths are. When you ask them, they look at you with a blank stare, or they respond in terms of subject knowledge, which is the wrong answer."
We are devoting our Ministers Retreat this year to discovering and understanding how to work in our strengths. One of the old coaching paradigms was to work real hard on your weakness to make them more strong. Today it is believed that working in our strengths is a much more effective way to influence our world. Dr. Greg Wiens, is originally from the Flint area. A graduate from GMI, and has his PHD in Psychometrics. He is being used all over the world now to develop the multiplication movement of the Church. He is a leader with Exponential, the largest gathering of Church planters in America, and Founder of Healthy Growing Churches, one of the premier organizations helping churches that are struggling turn around. His most recent Book is titled: Dying to Restart.
Dr Wiens describes working in your strength as finding your "sweet spot" and learning to work from there. He suggests that the leader's challenge is to find other team members who are strong in areas where we are week. He plans to make this an exciting interactive few days where we learn and share together about how to work within our strengths. Please join us, you will be glad your did!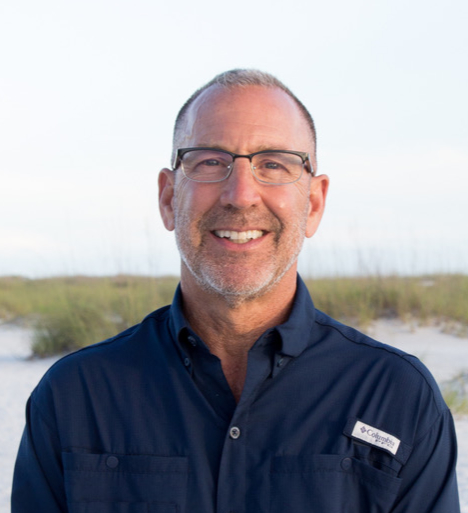 Greg has been assessing and developing leaders in their strengths for over 25 years. He has worked with organizations that range in size and interest from Fortune 100 companies and public schools to non-profits and churches. His forte is leadership, and his passion is helping leaders understand their unique wiring in contributing to their A-Game.  This ultimately leads these individuals to create healthy teams from which they can increase their impact as well as their composure.
He started Healthy Growing Churches which grew out of his passion for leading churches to be healthy. He has served on the staff of churches, pastored churches through turn around, multiplied, and planted several churches. His passion and experience led him to help other churches avoid the many mistakes he made in each of these roles.
Healthy Growing Leaders has grown out of his practice of helping leaders be better leaders. He has developed thirty different individual and organizational assessment instruments in a variety of fields. The latest is called the TrueWiring suite which is comprised of 5 instruments which paint a robust and realistic picture of a leader's style given his or her unique combination of hardware and software.
Greg has learned leadership from others successes and his own failures. Greg has been an Engineer for General Motors, staff pastor, lead pastor and planting pastor. He also has been an Assistant Professor of Education at the University of Central Florida as well as Warner University where he taught courses in educational ethics, quantitative and qualitative research, statistics, measurement and assessment. In addition, he has been a consultant to churches, denominations, for-profit corporations, public schools and non-profits. A variety of organizations have benefited from his wisdom and instruments on leadership practices, assessment and team development.
Greg received his formal education at the University of Michigan where he received his BS in Industrial and Operations Engineering in 1976 and worked on an MBA in Corporate Finance also from the University of Michigan. He received his Master of Divinity at Anderson University School of Theology in 1984. In 1995, Greg was awarded his Doctorate in Psychometrics from the University of Central Florida (statistics in testing, measurement and assessment).
Greg has been married to his wonderful wife, Mary Kay, for over 41 years, and they have three children, all of his which are married and have given them seven grandchildren.
In summary, Greg likes to create chaos, challenge the status quo, communicate truth, closely relate to a few, critically think, coach leaders, and cast vision for change. These seven C's all find focus and fulfillment in his unique calling to catalyzing health and impact in leaders as they become better versions of themselves.
Currently, Dawn serves as the Minister of Music at the Fraser Road Church of God in Kawkawlin. She has been a part of a worship team since age 16, playing violin and singing. In 1995 she started leading worship at Fraser Road and was commissioned in 2003. Her passion is to prepare a place that ushers in the presence of Almighty God, to bring understanding of the power available to Christians as we learn to worship in spirit and in truth, and to be swept away to the throne of Grace.
Dawn is bi-vocational. She works full-time at Saginaw Valley State University, working with 18 K-12 authorized Public School Academies. She is married to Dave and has two sons (one daughter-in-law), one step-daughter, and three grandchildren. In her spare time she enjoys golf, camping, playing games, painting, learning piano, and spending time with family and friends.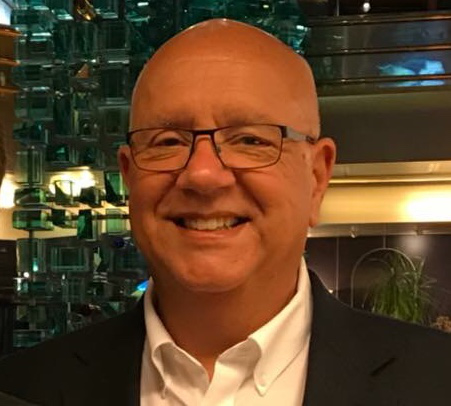 Dr. Carl Addison has served as the Executive Director of Earthen Vessels Ministry (EVM) for the past ten years. EVM exists to serve pastors, their families, and the congregations they serve. EVM offers pastoral care for pastors, multiple types of coaching for pastors, marital coaching for ministry couples, crisis care for pastors as well as ministry families, and other services designed to support those in ministry.
Carl pastored in Michigan, Ohio, and Missouri for 28 years before founding EVM. He and his wife, Valerie, have been married for 39 years. They have three married children and seven grandchildren. His ministry at EVM includes contract services for Indiana Ministries, Catalyst Church (Pendleton, Indiana), walking with a number of pastors, and coaching in a variety of settings. He also is an adjunct professor at both Indiana Wesleyan University and Anderson University.
Dr. Addison received his BA and M.Div. degrees from Anderson University and his D.Min. from Samford University in Birmingham, Alabama.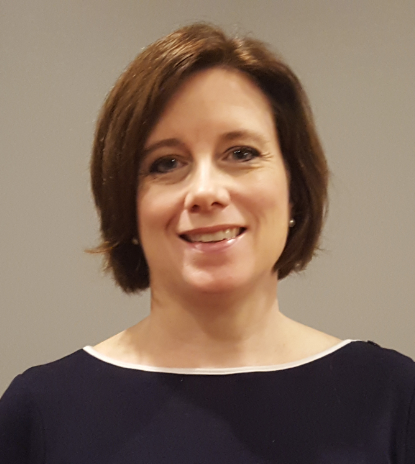 Rev. Sandy Kuepfer [kip-fer] was raised in Wisconsin and graduated from Anderson University and the School of Theology, where she met her husband Scott, who is also an ordained pastor. Sandy served as associate pastor at Rustic Hills Community Church in Sioux Falls, SD for nine years. She then stayed home with her children, Noah and Ella, for eight years. Two years ago, her family moved to the Lansing area, where they worship at Pennway Church of God. Sandy completed her certification for Spiritual Direction from Sioux Falls Seminary in 2017. Currently she is bi-vocational and offering spiritual direction part-time. Through retreats, classes, spiritual direction, and everyday conversations, Sandy enjoys sharing with believers about contemplative spiritual practices, prayer, and creating space to rest and listen to Jesus.
Lifelong Learning Matching Funds
Lifelong Learning Matching Funds may be used for this event. Email the Service Center your request to use these funds as registration or to know your current balance. Include a roommate preference in your email.