Dear Colleague and Member of the Michigan General Assembly,
The 98th General Assembly of the Church of God in Michigan is Friday, November 2 and Saturday, November 3, 2018. We will again be at the Crowne Plaza Lansing West. Our theme is "Impact." Our focus will be on making a significant impact on the people and culture around you, Matthew 5:14-16 (The Message).
The Crowne Plaza Lansing West is a beautiful venue with state of the art exercise room, pool, game room, and indoor basketball court. We believe your time at the General Assembly will be reviving and refreshing. Once again this year we are handling both the hotel accommodations and General Assembly registration, underwriting the additional costs and eliminating your sales tax. Be sure to register for your hotel room(s) through our office. If you register directly with the hotel you will not get the room discounts. We have negotiated a great price for hotel accommodations. Even though we have a large number of rooms reserved, we expect them to be taken quickly. Please register with us and get your room(s) reserved before October 14, 2018.
Your registration fee includes accommodations, a continental breakfast upon arrival, lunch on Friday, and continental breakfast on Saturday. There are significant discounts if you register early. Register online or use the registration form. Registration via credit card is only available online using PayPal.
Our Assembly leadership has a distinctively female slant with our Chair, Joeli Ballard from Mio leading our General Assembly, Rev. Dr. Melissa Pratt providing our preaching/teaching, and The Messers leading in worship. It is a celebration of the significant impact women have made in our Movement's history as they planted congregations, pastored churches, and provided vital lay leadership to our Movement. Today, Michigan continues to lead the way with a growing number of female Senior Pastors and Associates.
This year's speaker, Rev. Dr. Melissa Pratt, has been Lead Pastor at Teays Valley Church of God in Scott Depot, West Virginia since 2007. Dr. Pratt is in demand as a conference leader, Camp Meeting speaker, and resource on Church Revitalization. She recently published a Book titled, Impact, That'll Leave a Mark. Dr. Pratt has a Masters Degree from Asbury Theological Seminary and a Doctorate from The Institute for Worship Studies. She spent time as a Missionary in Cyprus earlier in her ministry. You can read more about her at Teays Valley Church of God.
Our worship is being led by The Messers; Stephanie, Angie, and Rachel. These three sisters and their mom have sung and played in venues across Michigan. Their beautiful harmony and heart felt worship will inspire us all. They grew up in the Breckenridge, Michigan area and Angie is worship leader at the Alma Church of God.
Our Conferences on Friday afternoon include Dr. Pratt, implementing impact, bringing practical application to her book, Dr. Herbert Banks, teaching, setting people free to do ministry, Rev. Kirk Bookout, sharing the exciting story of Children of Promise, Pastor Crystal Colp, sharing on new ideas in discipleship, and Servant Solutions, Jeff Jenness and Jim O'Bold, teaching pastoral finance issues.
If you have new resolutions or business for the Assembly please contact our Business Committee Chair, Harold Lockley, (313) 835-5814, or email hklockley2@aol.com.
We are a delegated Assembly, below are prescriptions for who may represent your congregation. It is vital for all of our churches to be fully represented. One layperson chosen as an official representative by each Michigan Church of God congregation with an average weekly attendance to 100; two laypersons from each congregation with an average weekly attendance of 101–500; three laypersons from each congregation with an average weekly attendance of 501–1000; and four laypersons from each congregation with an average weekly attendance of 1,001 and above.
I look forward to a great celebration of ministry as we meet together.
Your Servant,
Rev. Dr. William H. Jones, State Pastor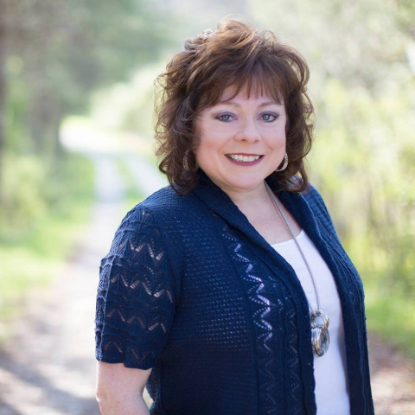 Rev. Dr. Melissa Pratt is the Senior Pastor of the Teays Valley Church of God, a fast-growing church, in Scott Depot, West Virginia where she has served since 1997. Formerly, she served for 12 years as the Assistant Pastor of the Dayspring Church of God in Cincinnati, Ohio, and as a missionary for two years on the island of Cyprus. Dr. Pratt holds degrees from Anderson University, Asbury Theological Seminary, and the Institute for Worship Studies. In addition to her pastoral work, she has been an online instructor, conference and retreat speaker, evangelist, worship coach and voice clinician. Dr. Pratt is married to Rev. Thom Pratt, a Church Health Coach and the Connections Pastor at Teays Valley Church of God. The Pratts have two children, Hannah, 18 and Joshua, 16.
Dr. Pratt will be leading a conference on Implementing "Impact."
The Messers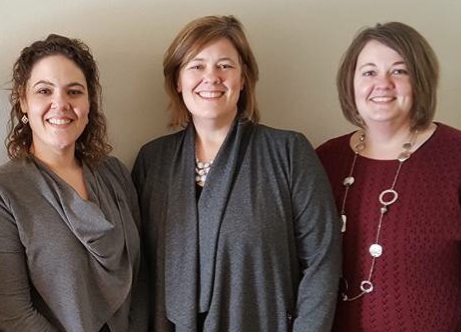 The Messers are comprised of three sisters who grew up in the Church of God. They have a rich heritage in music, having sung in their home church, other churches, and camp meetings.
Angie lives in St. Johns with her husband and three children, and works at Central Michigan University. She attends the Alma First Church of God.
Stephanie lives in Jackson and works for Consumers Energy. She attends the Jackson First Church of the Nazarene.
Rachel lives in Portage and works at Haverhill Elementary as a kindergarten teacher. She attends The Bridge in Portage.
While distance keeps them from singing together much, it truly is a joy when they are given the opportunity to do so.
Rev. Dr. Herbert Banks
Helping People Fulfill their Call and Setting them Free to Do Ministry
Dr. Herbert L. Banks grew up in Ypsilanti, Michigan where he accepted Christ at the age of 15. In Ypsilanti he was in fellowship at the Community Church of God under the pastoral leadership of Rev. Fred Davis. He was called into ministry at the age of 19.
Dr. Banks has nearly 35 years of Pastoral Experience in the Church of God Reformation Movement. Used of God, Dr. Banks was instrumental in the coming together of two congregations in June of 2006 to what is now New Creation Church of God, where all people can expect to see and receive the love of Jesus. Dr. Banks has served in the Flint community as Pastor for almost 10 years now.
Dr. Banks has served the Church of God in Michigan on various committees. He is one of the Lead Pastors supporting the Revive Flint Initiative, calling the community to come to Jesus Christ for healing and restoration. Dr. Banks also serves the community by advising/mentoring several non-profits, including: Motherly Intercession and Love, Inc.
Dr. Banks and wife (his greatest supporter), Gloria, have eight children and eight grand children. He believes in and enjoys spending quality family time, golfing, spending time with the Saints and "digging into" the Word of God. His passion for life is to be a SERVANT of Jesus Christ. He is an Anointed, Honorable and Humble man of God.
Reverend Kirk Bookout
Children of Promise
Rev. Kirk Bookout's first pastorate was in Jackson, Michigan. He served the church almost 10 years, and also served for nine years in Alliance, Ohio, and eight years in Alexandria, Indiana. Between Alliance and Alexandria he served as Associate Director of Ohio Ministries. (But rooted for Michigan).
For 11 years he served at Church of God Ministries working in areas of Stewardship, fundraising, and the Church of God Foundation. He is in his fourth year as Development Director at Children of Promise. "Children of Promise has been the most fulfilling opportunity I have had. It is an amazing ministry that does what it says it does and more. It is an honor to work with this team." My role is simply to give people and churches the opportunity to do what they really want to do - make an impact in lives. His interests include storytelling, books, and (slow) running.
Minister Crystal Colp
New Ideas in Discipleship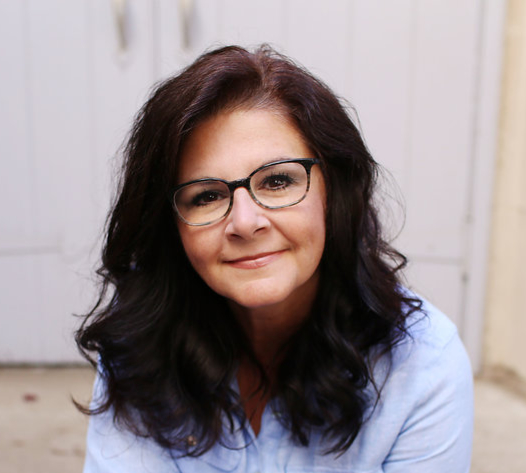 Crystal Colp is a wife, mom, speaker, teacher, and writer. She serves on staff at the First Church of God in St. Joseph, Michigan where she is a speaker, writer, and director of adult discipleship. She has co-written three Bible Studies published by Warner Press Publishing. Warner Press also released her book on Women's Ministry in the fall of 2017. She married her husband, David 27 years ago and together they have two boys. Caleb is 23 years old and a recent graduate of Cornerstone University. Jacob is 20 and a junior at Mid-America Christian University. As a couple, David and Crystal have been in full-time ministry for 27 years, serving in youth ministry for 12 years. At present they serve the First Church of God in St. Joseph, Michigan where David is the Lead Pastor. Crystal has a burden to see individuals value God's Word as applicable to everyday life. Discipleship and soul care are her heart. She sees herself as a work in progress on a journey to look more like Jesus every day and totally dependent on Him.
Pastoral Finance Issues
Jeff has served Servant Solutions as President since 1993. He came to the staff after a career in the banking field. His responsibilities include direct contact with the Church through speaking and providing conferences and seminars to assist Church of God employees with finances and retirement planning. He is charged with oversight of the Retirement Plan and its strategic initiatives, programmatic planning, and accountability of office functions to the Trustees and to the General Assembly through the Ministries Council. Jeff and wife, Debbie, reside in Noblesville. Their daughter, Claire, is an Anderson University graduate and married living in Indianapolis. Their son, Austin, is a graduate of Colorado Christian University, and their youngest son, Jared, is a student at Warner University in Lake Wales, Florida.
---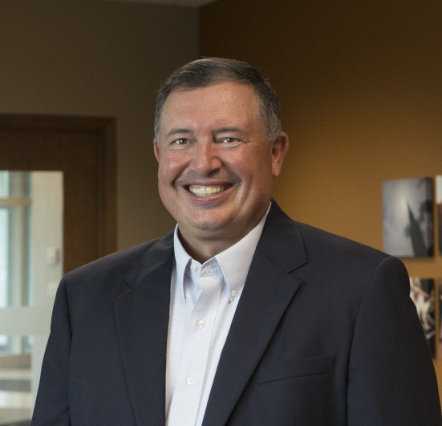 Jim oversees financial planning and communications as well as participant/member outreach and new project initiatives as the Director of Financial Planning and Development for Servant Solutions.
Jim joined Servant Solutions in April 2011, after serving five years as a member of their Board of Trustees. Previously, Jim spent 24 years in banking, where he managed multiple branches, provided lending to the small business market, and managed community bank initiatives.
Jim received a bachelor's degree in management from Anderson University in Anderson, Indiana, and an MBA from the University of Indianapolis. He is a Certified Financial Planner (CFP), a Certified Retirement Planning Consultant (CRPC), has served as an Executive Pastor at Westlake Church of God in Indianapolis, and was ordained in 2012. His pastoral role also allows him to serve on several teams with Indiana Ministries of the Church of God (Chairman for Investment Committee, Church Health and Consultation, etc…). He loves serving the church in these multiple capacities, which he feels brings unique perspective in his ability to serve in other areas of ministry.
Jim has been married to his beautiful bride, Felisia, for 32 years and has three sons, two daughter-in-laws, two granddaughters, and a grandson. He enjoys his family most of all, then golf, basketball, knock-down drag-out ping-pong matches with his sons, and frequent motorcycle trips with Felisia.
---
Accommodations and Child Care
925 South Creyts Road, Lansing, Michigan 48917
901 Delta Commerce Drive, Lansing, Michigan 48917
Child care is provided at no cost during all meetings and worship sessions of the General Assembly. Please let the Service Center (1-800-369-5890) know of your child care needs prior to your arrival at the General Assembly.