Speaker
Rev. Ben Kreider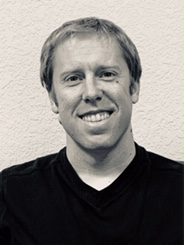 Ben is a graduate of Asbury University and has served as Youth Pastor at Alma Church of God since 2008. He enjoys working with students and their families and has a heart for small group and one-to-one discipleship.
Ben has two children, Gary (born 2013) and a daughter Shiloh (born 2015). For fun, Ben enjoys anything outdoors- running, playing ultimate Frisbee, family camping, and exploring new places. He also likes participating in worship by playing bass guitar and can be caught from time to time impersonating his favorite movie characters.
Worship Artist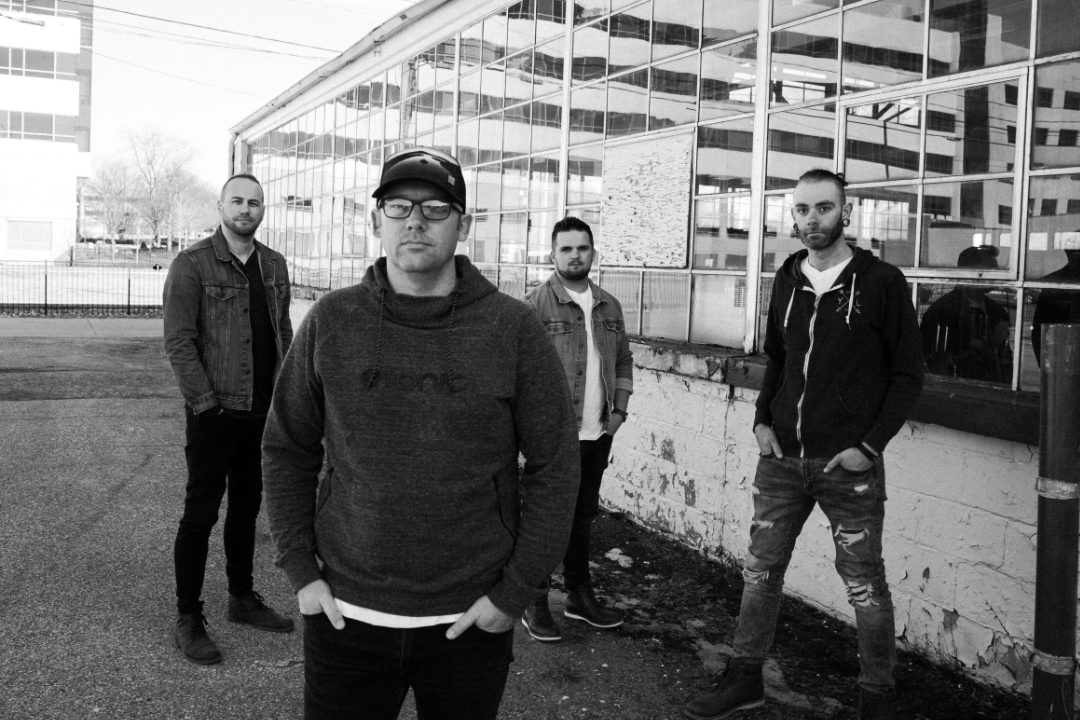 Dave was with us last year at Winter Retreat and he's back! Dave Mead started his journey in music as a kid traveling with his parents who were singer/songwriters. He has always loved music! Music inspires him, motivates him, and gives him clarity. What was created at first for his personal benefit is now having an impact on others as well. For the last ten years he has been performing as a solo artist as well as with a band, playing in about every venue under the sun. He has played for groups of 5-10, to crowds in excess of 8000, and opened for bands such as Sanctus Real, Josh Wilson, Bluetree, and Chris Tomlin and is well known at festivals like Big Ticket Festival.
Dear Youth Leaders/Pastors,
The Church of God State Youth Winter Retreat is ready for January 8-10, 2021, at the beautiful Young Life Camp-Timber Wolf Lake. It is located at 4909 N. Morey Road, Lake City, Michigan. We will have wonderful ample space, beautiful facilities, awesome leaders and the great events we always look forward to! Check out Timber Wolf Lake. The camp engages in rigorous safety protocols for COVID. (see section below) We are anticipating many churches joining us this January. Each group must have adult chaperones for male and female youth, with each church determining the appropriate number for their group.
COVID Camp Information
The following are safety protocols that we will be following while at Timberwolf:
Housing
Each cabin can have a maximum of 10 guests (includes campers and leaders)
Bedding - sheets, blankets, pillows, and towels are NOT provided this year. We must bring our own or sleeping bags.
Dining Hall
All meals at camp will be served buffet style (NOT self-serve) using disposable products.
If we have more than 250 in attendance, we will be eating in 2 meal times.
Masks will be worn any time guests are not sitting at their table.
Dining hall doors have been designated as entrances and exits. Buffet lines also have directional flow.
Social distancing is required while waiting in lines.
Medical Screenings
ALL guests must complete a Medical Screening Form before leaving home and coming to Timber Wolf (form can be down loaded on web)
Medical screening will also be required on Saturday and Sunday morning during the retreat. Groups may bring their own touch free thermometers or we will have several to disinfect and use with groups.
The Medical Screening Form must be completed for each person in attendance Saturday and Sunday and given to Connie Graham.
Face Coverings/Mask
These must be worn inside all buildings except when in individual cabins/rooms. This includes the dining hall when not eating, coffee shop, store, snack bar, etc.
Recreation- masks will be required while playing games in the game room and in the gym but not outdoors.
Schedule
Saturday Afternoon Free Time
Game Room- lots of great things to do inside! Ping-pong, pool, foosball, air hockey, and carpet ball.
Gym- climbing wall, basketball court and space for volleyball or other games.
Outside- there is a great tubing hill and broom ball court too.
There is NO cost for any of the activities at Timberwolf!
The camp does have shirts, hats, souvenirs, etc. for sale in their Trading Post. There is also a Snack Bar (Blue Ox) and a Coffee Shop (Carltons).
Friday
7:00-8:00 Registration,- Dining Hall – move in, game room and gym open
8:30 Get acquainted, weekend kick-off- with Dave and Ben; Sawmill Auditorium
9:45 Counselors' Meeting- Sawmill Auditorium
9:45 Game room, tubing (until 11:00 p.m.) and gym; snacks served in game room snack bar (open 9:45-11:00)
11:15 In your rooms!
12:00 Lights out!
Saturday
9:00 a.m. Breakfast- Dining Hall
10:00-11:30 Singing and sharing with Dave and Ben – Sawmill Auditorium
12:30 p.m. Lunch- Cafeteria
1:15-5:00 Activity time- contests, tubing, game room, gym (Snack bar, store and coffee shop open)
(Coffee Shop open: 1:00-3:00
Store open: 1:00-5:00
Snack Bar open: 3:00-5:00)
5:30 Dinner- Cafeteria
7:00 Singing and sharing with Dave and Ben-Sawmill Auditorium; Group sharing time, discussion, and snacks
9:30 Game room, gym, tubing, and snacks
11:30 In your rooms!
12:00 Lights out!
Sunday
Prior to Breakfast-Packing Up!
9:00 a.m. Breakfast- Dining Hall (Snack bar, store, and coffee shop are closed today)
9:45-11:30 Singing and sharing with Dave and Ben- Sawmill Auditorium
11:30-12:30 Dorm Clean-up (Mandatory!)
Saying your good-byes!
Go For Free
All our meals at Timber Wolf are served family-style and with everyone eating at the same time. Young Life camps strongly emphasize serving one another, so we are required to provide kitchen work crew to help their staff with preparing and serving meals. These are adults you bring in addition to the counselors that are in attendance for the students. We are asking that every group coming bring one volunteer for every seven paying guests and for smaller groups, bring at least one person to help. Kitchen crew do stay at NO charge! The facilities where these adults stay are wonderful! Helping in this capacity allows adults the opportunity to see what happens at a winter retreat, but not be a one-on-one counselor, but serve their church group in a wonderful way. It may be possible that individuals will still have time to attend a service or see some of the activities of the retreat!
The kitchen crew needs to complete both the guest consent release form and the Medical Screening Form.
More Information About the Kitchen Work Crew
The Timber Wolf Lake Staff are looking forward to hosting us for our State Church of God Youth Winter Retreat. Here is some additional information to share for the volunteers in the work Crew:
Who is Work Crew?
Work Crew serve as volunteers who work directly with the Timber Wolf Lake Food Service Staff as wait staff in the dining hall, assistant cooks in the kitchen or dishwashers. Work Crew provides a unique opportunity to serve campers and leaders during their time at Timber Work Lake.
A Few Reminders:
The Crew stay free of charge; meals and housing are provided. We need to bring bedding or sleeping bags and towels this year.
The Crew must be High School aged or older.
Work Crew Responsibilities:
Upon Friday evening arrival, the Crew will meet with the Food Service Staff and be trained for the weekend. This will take a minimum of 2 hours.
Wait staff will serve for a minimum of 3 1/2 hours per meal served in the dining hall. They will be responsible for setting tables, serving the meal to guests and cleaning after the meal.
Assistant cooks will be assigned AM and PM shifts depending on the meals being served for the event. They will assist the Food Service team in preparing food throughout the retreat.
Dishwashers will serve a minimum of 3 1/2 hours per meal. They will be responsible for cleaning dishes throughout the retreat.
Crew workers are expected to stay the entire retreat and may be required to work beyond hours listed above based on the needs of the guest group.

Work Crew folks should not attend the retreat as regular campers; their responsibilities in the dining hall will require the majority of their time. Please do not plan on Work Crew serving in other capacities throughout the weekend. It may be possible that individuals will still have time to attend a service or see some of the activities of the retreat, but don't plan on it.

The Work Crew Boss for the retreat will work directly with the Food Service Team to coordinate the Crew.
On departure day- the crew is required to assist the Food Service Team in cleaning the kitchen and dining hall areas. Adequate time should be allotted in order to complete these tasks before departure.
Important Weekend Reminders
Each person will need to bring: lots of warm clothes/snow clothes, Bible and toiletries.
Everyone will need to bring bedding or a sleeping bag, pillow, and towels!
If anyone has food allergies, please mention this when you register.
Everyone must have when they arrive: (students, leaders, kitchen crew)